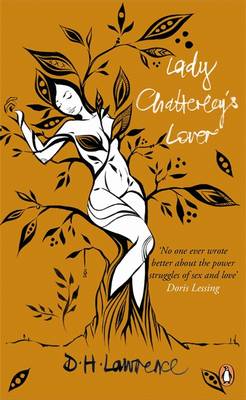 by D.H. Lawrence
Published: 1928 in Italy and 1960 in the UK
By: Tipografia Giuntiaz and Penguin
Rating: ❤ ❤ ❤ ❤ ❤ ❤ ❤
Synopsis: Constance Chatterly is happily married to her husband, Clifford, until he is left paralysed from the waist down after World War 1. As Clifford distances himself physically and emotionally, Connie begins an affair with the gamekeeper Oliver Mellors. This banned book explores the relationship between an upper-class woman and a working class man and, for the time, was controversially sexually explicit.
❤

What I loved

❤
The writing. I think Lawrence is terrific. His prose is so lyrical and imaginative it's like reading poetry. But it's also like reading poetry in that you really  have to concentrate (at least I did) to follow the plot. I found the same when I read 'Sons and Lovers' but it never diminished my enjoyment of the story.
💀

Bad Bits

💀
I thought the ending was a bit of an anti-climax. But I appreciated that Lawrence doesn't always go for the big drama. He's more interested in how the character's will deal with the situation. It would have been nice for something dramatic to happen though – maybe someone dropping their cup of tea in shock?
🌟

Cherished Characters

🌟
I liked Connie. She saw through all Clifford's friends pretension and the emptiness of the aristocratic life. She gave up security and habit for sensuality and passion. You go girl!
🐙

Magic Moments

🐙
All of Lawrence's writing. It's so lyrical. 
🐋 🐋 🐋