So I've decided to muscle in on The Broke and the Bookish's fantastic Top Ten Tuesday meme! This week it's…
🌈 Top Ten Author Duos You'd LOVE To See Write A Book Together! 🌈

J.R.R Tolkien and J.K.Rowling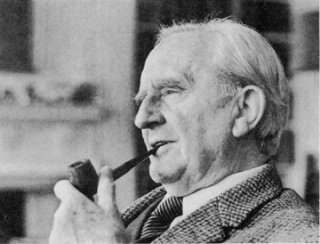 The dream team right? I love Rowling's characterisation and inventiveness and you know Tolkien would nail writing 'Hogwarts: A History' and expertly craft the mythology behind House Elves, Merfolk, Centaurs and even the Giant Squid! 🐙
Charlotte, Emily, and Anne Brontë
Keeping it in the family with the Brontës. Can you imagine Emily's lyrical writing with Charlotte's timeless characters and Anne's supreme story telling? It would be truly magical. Who knows, we could even let Branwell design the cover!
Garth Nix and Suzanne Collins
 It would be exhilarating to see two of the most compelling and inspirational heroines in YA novels teaming up and bringing down the Capitol or sending ghouls beyond the Ninth Gate armed with their bows and bells! Also you just know Mogget and Buttercup could stir up all kinds of catty chaos. 🐱
Roald Dahl and Ted Hughes
 Envision it. Their poetry would be spectacular! Dahl's macabre humour with Hughes' affinity for the birds and beasts would be steller!
🐝🐝🐝
I'm disappointed I could only think of four this week. Any glaringly obvious pairings you think I've missed out on? I'm sure Artemis Fowl would be the perfect pairing for someone. Or would you change any of my pairings above (like Sabriel in Hogwarts?!) Let me know in the comments if you think of any!