So I've decided to muscle in on The Broke and the Bookish's fantastic Top Ten Tuesday meme! This week it's…
🌈 Top Ten Books We Wouldn't Mind Santa Leaving Under Our Trees This Year 🌈
Work has been so super busy and I'm trying to plan for my holiday on New Year's Day that I've been a bit lax in my blog posts (naughty me!!) I will be better in the new year! Anyway, I'm going to be looking at the prettiest books I would like to adorn my bookshelf with this Christmas. So without further ado…
Harry Potter and the Philopsopher's Stone (Ilustrated)
I want it so much it hurts!
🐝
The Hobbit and the Lord of the Rings
Our family copies of LoTR is in a bad way (they are my mum's from the 70's!) and my copy of The Hobbit never recovered from when I accidently doused it in coke on a school trip. A lovely new, matching set would be perfect!
🐝
His Dark Materials
My friend actually bought me beautiful copies of the three individual books a few years ago so I can't really complain, but I think this edition is just sumptuous!
🐝
Discworld Series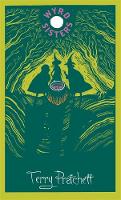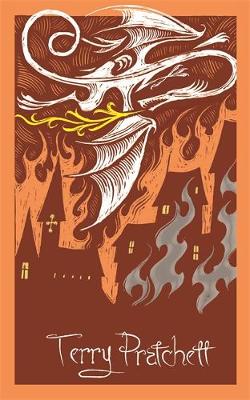 I've long been ashamed to say I have never read any Terry Pratchett, especially since his sad passing this year. It's definitely on my resolutions list to read at least one of this books, and with these beautiful designs, I have no excuse not too!
🐝
Grimms' Fairy Tales
I love fairy tales but I don't have a compilation of fairy tales! I have chosen this particular copy as it's illustrated by one of my favourite illustrators, Arthur Rackham.
🐝
The Odyssey
I've long admired this copy of the Odyssey by Penguin. My own copy is the one I used in college and for my degree and so is covered in post-its, highlights and scribblings. I think this copy would be quite at home on my bookshelf!
🐝
Puffin Classics Deluxe Collection
The collection contains Black Beauty, Peter Pan, The Call of the Wild, The Wind in the Willows, The Adventures of Robin Hood, The Secret Garden, Huckleberry Finn and Anne of Green Gables! Just look at it. A majestic rainbow of literature! 
🐝 🐝 🐝
So, if you could sort these out for me Santa I would be forever grateful! Let me see your TTT list by leaving a link in the comments!